For PHP developers there are many great PHP frameworks out there. But choosing a framework can be difficult. It is difficult to say one framework is the best, as it really depends on what your needs are when choosing a PHP framework.
1. Laravel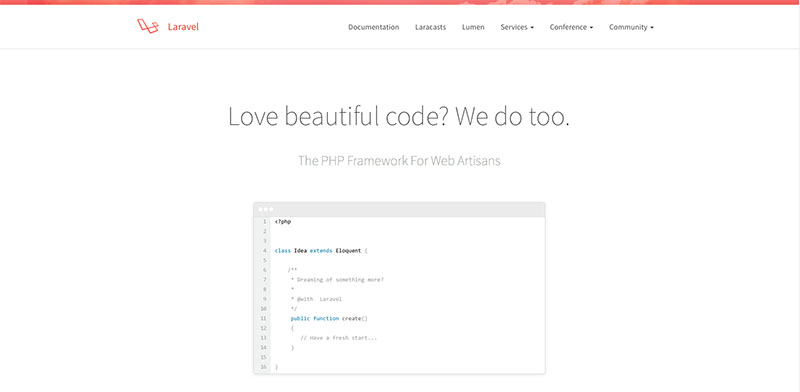 Laravel is a great PHP Framework with a lot of great features. Laravel uses several components from Syphony. There are a lot of free tutorials available to learn Laravel.
Keep your third party components up to date with the help of Composer.
Comes with Eloquent, a great ORM that uses Active Record.
Laravel comes with Blade templating engine. A lightweight template system with makes use of MVC design pattern.
Built-in unit testing.
Easy to implement Restful routing .
2. Codeigniter
Codeigniter is a simple to use PHP framework with a lot of features and is very easy to setup. It actually hardly needs any configuration.
Great framework for beginners. It does not have a steep learning curve and is easy to setup.
Codeigniter is lightweight has great performance.
The frameworks offers great control.
Zero configuration required.
3. Symfony
Symfony is a stable and well supported PHP framework. Symfony gives the developer a lot of freedom of customization.
Stable framework
Has a large active community
Easy to customize
4. Yii Framework
Yii has great performance with caching support. Using Ajax is no problem as the framework has been build with keeping that in mind.
Great caching system, making perform great.
Good support for input sanitization.
Works great with components from other frameworks like Zend Framework.
Easy to make use of AJAX with a lot of built in functionality.
5. CakePHP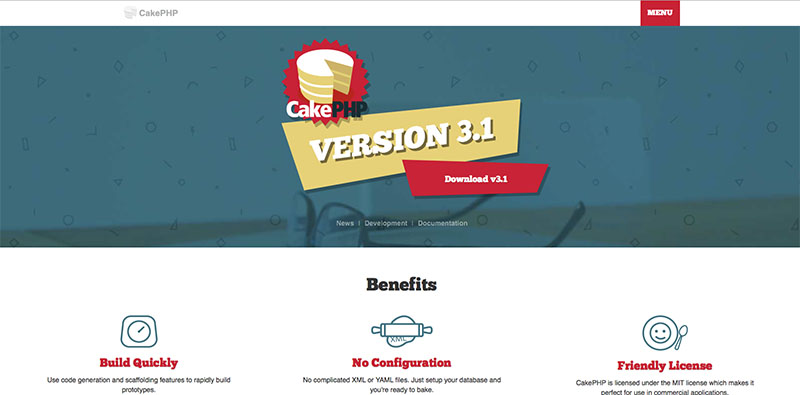 The name says it all. Easy as cake. CakePHP is a PHP framework for rapid development. It has great code generation features. The Learning curve can be quite steep, but thanks to its code generation you can setup your first PHP application within no time.
Great code generation features.
Easy to set up.
Great ORM with support for Active Record.
6. Zend Framework
Great full feature framework, but can cause some stress on you server. Zend Framework is one of the most complete frameworks out there. The framework is best used for larger projects as it does cost some time to setup your project.
Large community with good support.
Best designed for applications that use an API.
Great IDE (Zend Studio) with great support for debugging and PHP unit testing.
Conclusion
It is difficult to really determine an overall winner. Each framework has it's strong points and advantages. That said, Laravel is really a very good overall framework. We would recommend to have a look at a few options and determine which framework fits your need best. Zend Framework is a great robust framework for larger projects for example. CakePHP is great option when you quickly need to develop a smaller PHP application.